SIMPLE
Complete an online cremation in just 3 easy steps
At alaVida we know that the loss of a loved one can feel very overwhelming especially in the first few hours and days. That is why we have made every effort to make the cremation arrangement process as simple as possible.
Our goal is to make this process as easy as possible so that you can shift your focus onto how you would like to remember, honour and celebrate the life of your loved one. To help make this shift even easier, we encourage you to select our Premium Cremation package which includes time with one of our alaVida Beautiful Goodbye consultants.

SECURE
We take the security of your family very seriously.
Transactions at the alaVida website are fully encrypted and 100% secure so there is no chance that your private information will end up in the hands of the wrong people.
We also take the security of your loved one's remains very seriously. All cremations arranged with alaVida are managed by Kane & Fetterly Funeral Home in business since 1965, the parent company of alaVida.
Kane & Fetterly has procedures in place to ensure that your loved one will be cared for in a secure, dignified and respectful manner. In addition, they have advanced security procedures in order to ensure that the remains you receive in your urn are those of your loved one.

CONVENIENT
When arranging a cremation everything can
be done from the comfort of your home.
Whether choosing a cremation service or one of our unique alaVida Beautiful Goodbye events, we strive to make your time with alaVida as convenient as possible.
You can complete and sign the necessary paperwork online without coming to a funeral home. ANY QUESTIONS CAN BE HANDLED WITH A PHONE CALL 514-488-VIDA (8432)
Once the cremation has been completed, we can mail the remains to you along with the paperwork for a small fee or they can be picked up at Kane & Fetterly. Or, if you have selected the Premium Cremation package the alaVida Beautiful Goodbye consultant will hand deliver everything to you if you live in the greater Montreal area.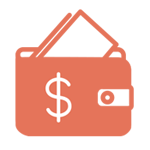 AFFORDABLE
The price on our website is the price you pay, we guarantee it
All cremation services provided by alaVida are significantly less expensive than services provided by Montreal's traditional funeral homes because you are not paying for
overhead you will not be using.
In addition, our services are priced to be competitive with discount cremation providers servicing the Montreal area. Yes, you may find a lower price advertised but those companies are just trying to get you to call them and will typically disclose additional fees at the last minute.
We believe this practice is unethical which is why our pricing is guaranteed to be free from any hidden charges